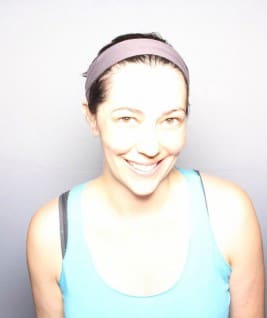 Miranda Rains
Mat Kids Gozen®, Bags
Brief Bio: I began studying martial arts when as a young child but picked it back up while in college, earning my first black belt and competing in multiple tournaments throughout the state of Texas. After completing my B.A. in Theater I moved to California to pursue acting and stunt fighting as a profession. While in Los Angeles I landed a position with Dawn Barnes Karate Kids as a School Manager and Instructor, further deepening my knowledge of martial arts and working with children. I have an M.A. in Organizational Leadership, which aids in maintaining an upbeat and encouraging atmosphere both on and off the mats.
Why I Train: I train to take care of my body and spirit. It's fun and cathartic, so it's a workout that doesn't feel like a workout.
My Class in 3 Words: Get 'er done!
What I Tell New Students: A black belt is only a white belt who never gave up.
Favorite Books: Harry Potter Series, Pride and Prejudice, The Nightingale
Favorite Movies: The Kingsman; It's A Wonderful Life; Pride, Prejudice, & Zombies
Favorite Quote: When in doubt, make a fool of yourself. There is a microscopically thin line between being brilliantly creative and acting like the most gigantic idiot on earth. So what the hell, Leap. – Cynthia Heimel