Blend Your Training With Multiple Disciplines During Our Adult Martial Arts Classes
While Krav Maga is widely accepted as one of the most efficient and practical self-defense systems in the world, our Adult Martial Arts curriculum at The Mat Martial Arts also embraces a number of different elements found in other martial arts styles to give our students the most well-rounded training possible.
In fact, we let you choose your own path. Take advantage of our flexible membership options and pick from our directed training paths or try all three and walk away with a well-rounded skill set like never before.
These high-energy classes are perfect for teens and adults looking to get the most out of their workouts.
Disciplines covered in our Adult Martial Arts programming include:
Boxing
Muay Thai
Grappling
MMA
And FMA Weapons Fighting Systems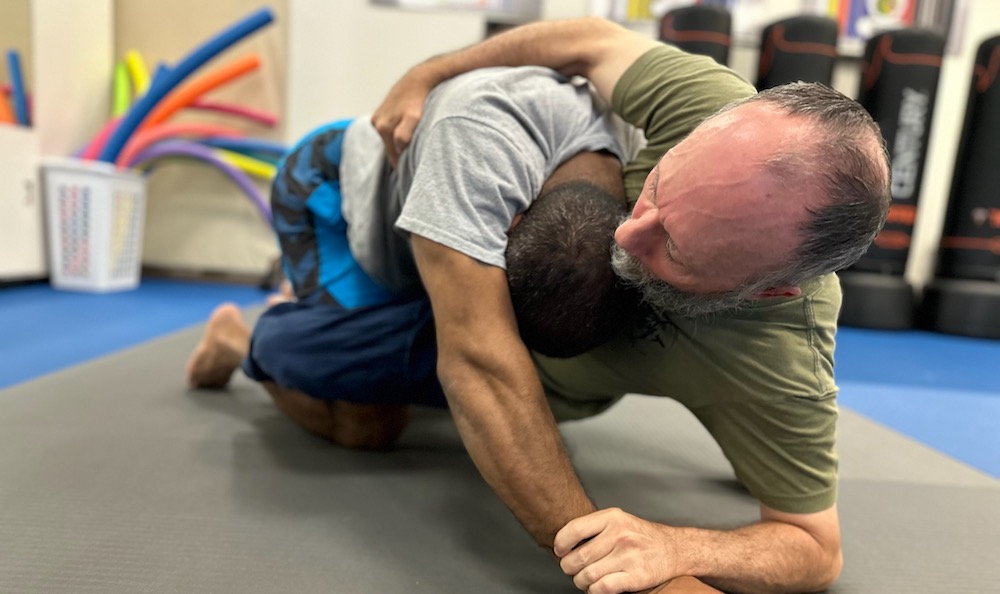 Complement Your Regular Training With Multiple Disciplines In Adult Martial Arts
We invite our students to attend a mixture of our Adult Martial Arts Classes to enhance their training experience and expand the martial arts "tool belt". To be the best possible athlete, we believe, you must push your body and your mind to be constantly adapting. What better way to do that than with a blend of the most popular martial arts disciples around, taught regularly by our highly skilled team of instructors?
Our Adult Martial Arts memberships include options for Self-Defense, Mixed Martial Arts, and Weapons Training programs - or try all THREE!
With our Adult Martial Arts Classes, you'll quickly notice improvements to your:
Cardiovascular endurance
Total body strength
Flexibility and functional strength
Focus and retention of information
PLUS We'll Work Around Your Schedule!
In addition to our scheduled Adult Martial Arts classes, we also offer various workshops and seminars throughout the year at The Mat Martial Arts in order to further explore concepts or material that align with the theme(s) of our programming.
Can't make to the Wednesday night classes? No problem. Catch the next workshop to see what you missed or jump back in next week without skipping a beat. We're here to make training convenient for you.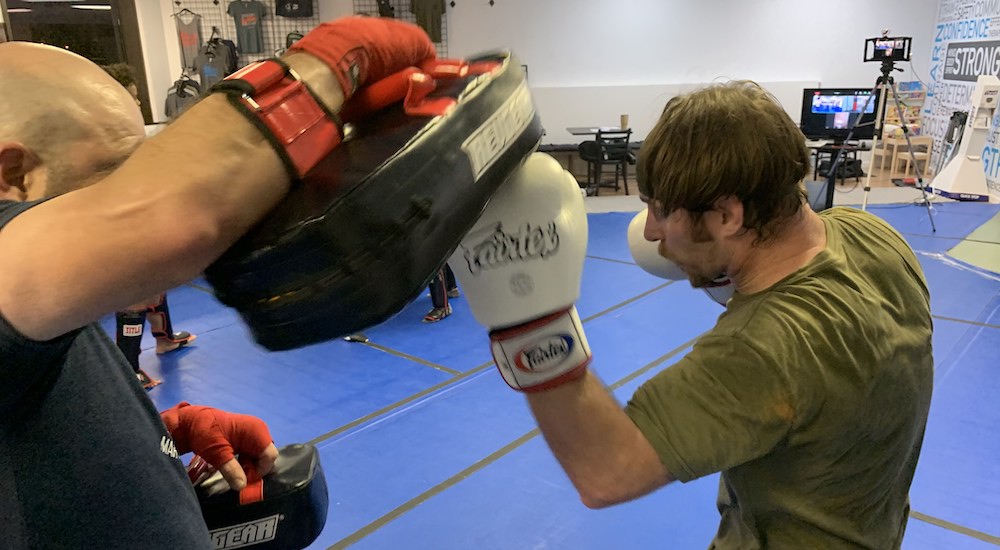 Sign Up Today For The Best Adult Martial Arts Training In Cedar Park
Don't waste another workout building muscle groups that may never offer you a practical benefit. Join our Adult Martial Arts Classes today and take your fitness and your self-defense to the next level. We offer three unique paths to cater to your needs.
Simply fill out the form on your screen now to get started or to request more information!