Enjoy The Best Kids Martial Arts Training At The Mat!
At The Mat Martial Arts in Cedar Park, we offer the most comprehensive Kids Martial Arts classes built around the idea of preparing children for any real world danger they may face. Our Kids program relies on a self-defense system called Gozen, the only martial arts system developed exclusively for children.
Traditional martial arts systems don't consider a student's age or development in relation to the skills or applications of the techniques being taught. This often leads to frustrations, injuries, and bad habits.
But at The Mat Martial Arts, our Kids Martial Arts Classes are built around the individual physical and emotion learning curves each of our students possesses.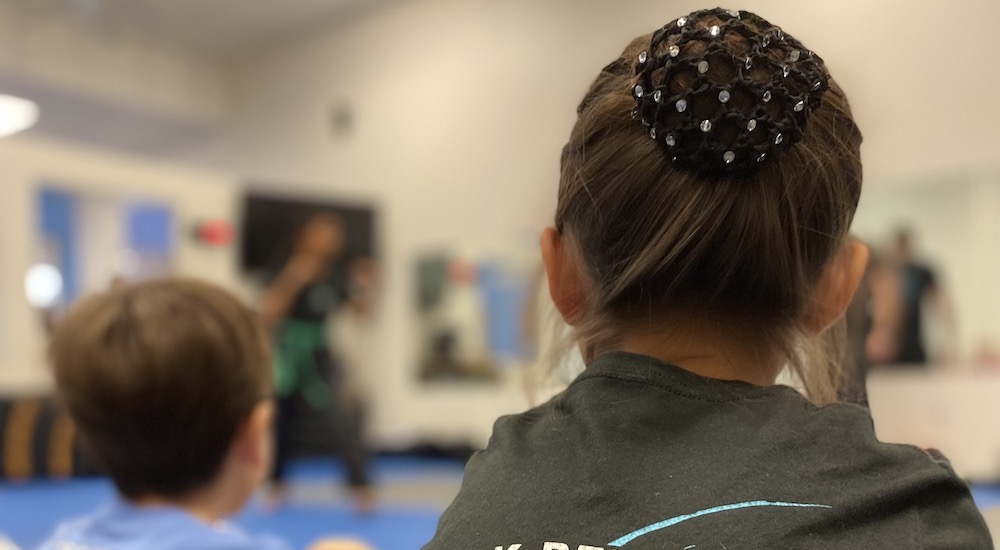 Blend Lifeskills And Self Defense With Our Kids Martial Arts Classes
Our Kids Martial Arts students are able to easily adapt and understand how to protect themselves or find help quickly because of the individualized approach to our training.
Blending manners training and life skill development with "playground safe" self-defense techniques, Gozen truly is the most age appropriate martial art around. PLUS, every skill has been "kid-tested" for effectiveness and children are taught the values of:
Setting goals
Facing challenges
And helping others in a positive, nurturing and fun environment!
Introduce Your Child To "Playground Safe" At The Mat Martial Arts
Playground safe is a term we use a lot at The Mat, and we take it very seriously. The playground is the "real world" for most grade-schoolers, and it comes with its own set of rules. Many schools enforce "zero tolerance" policies that leave very little room for interpretation.
We teach our Kids Martial Arts students the importance of recognizing potential dangers and making good decisions as the first line of defense. By simply using life skills like:
Standing tall
Making eye contact
Speaking clearly
They are already protecting themselves from potential trouble.
Your child will quickly learn how to communicate directly and look for opportunities to seek help. In the event that it is necessary, Gozen teaches the proper skills to respond physically through a combination of
Karate
Jujitsu
Muay Thai
And Wrestling to escape danger without being too aggressive.

Enjoy Kids Martial Arts Classes Designed For Any Age
Our highly skilled staff at The Mat Martial Arts works hard to make sure our Kids Martial Arts Classes are structured appropriately for individual age groups. Whether your child joins our youngest students at two years old and progresses through as they age, or they join us in middle school for their first-ever martial arts training, they are sure to fit right in and enjoy exciting and valuable training program.
Class options include:
Kitties: (2 yrs - 3.5 yrs, parent-participation)
Tiger Tots: (3.5 yrs - 5 yrs, Pre-school & Pre-K)
Lions: (5 yrs - 7 yrs, Kinder & 1st Grade)
Dragons: (7 yrs - 12 yrs, 2nd Grade thru 6th Grade)
Sign Your Child Up Today!
We can't wait for your child to join the Kids Martial Arts family at The Mat. We take pride in helping as many children in the Cedar Park area as possible prepare for success and school and success in the real world.
Fill out the short form on your screen to get started today!