Protect Yourself With Krav Maga At The Mat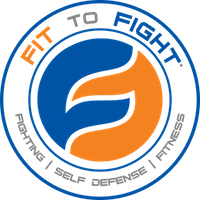 Our teen and adult training at The Mat Martial Arts centers around the discipline of Krav Maga - a world-renowned self-defense training program that will help you get in incredible shape while learning valuable self-defense skills. Improve your body and your mind with some of the most exciting and challenging workouts you've ever experienced.
An Israeli-formed combat system designed to embrace the body's natural reactive movements to teach efficient and effective self-defense techniques, Krav Maga has become the preferred self-defense and fitness training program for many athletes around the world.
As an affiliate to the organization, Fit to Fight®, our primary program is Defensive Options®. Defensive Options® is an attentive and purposeful coalescence of Krav Maga, Muay Thai, wrestling, Brazilian jiu-jitsu, boxing, and athletic performance training, culminating in a self-protection program for those interested in living a better and safer life. The curriculum is progressive and dynamic, in the way realistic self-defense was meant to be. While others remain rooted in traditional outdated movements, we continue to test everything we do, in order to make sure what we offer is the best training available.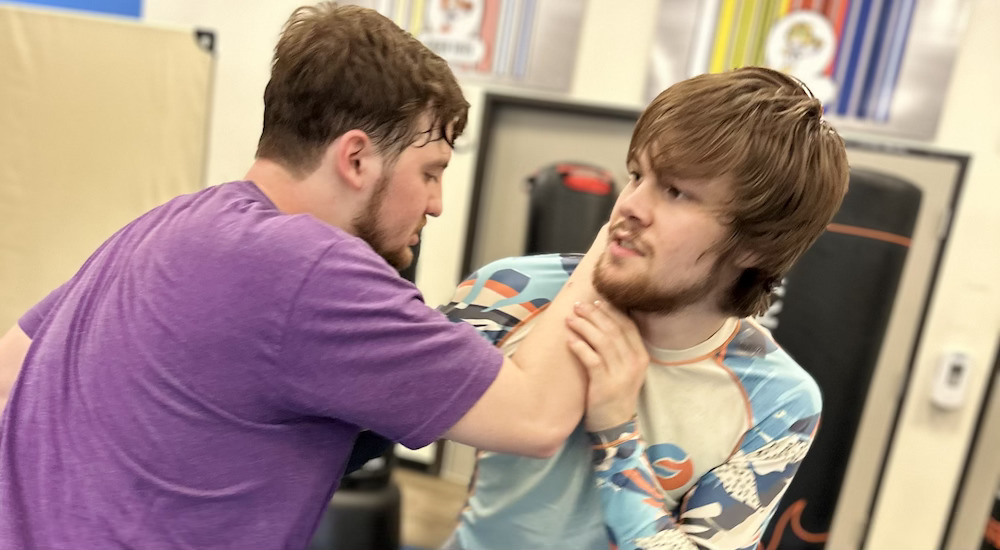 Take On A Total Body Workout With Krav Maga Training At The Mat
In addition to the physical skills of Krav Maga that we stress at The Mat Martial Arts, we also focus on the significance of situational awareness and the varying stages of emotional response in order to train both the body and the mind for responsible decision making.
As students progress through the ranks of our Krav Maga program, they are presented with higher levels of problem-solving that include:
Multiple assailants
Armed attacks
3rd party protection
And more!
Now Offering Krav Maga Training For Any Age And Experience Level!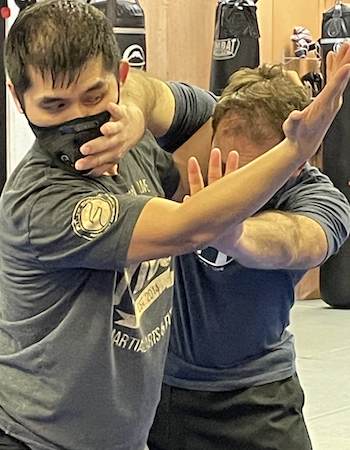 Whether you've been an athlete your entire life or you're looking to join a gym for the first time, our Krav Maga training program will be perfect for you. Our skilled trainers work hard to adapt our classes to the strengths and weaknesses of each student. You'll be challenged on a weekly basis to push your body in a safe and secure environment.
Krav Maga Classes at The Mat Martial Arts Include:
Teens (12-15 years old)
Adults (16 years and older)

Try Out Krav Maga Today
Give our Krav Maga training at The Mat Martial Arts today and enjoy the benefits of a great total body workout paired with lifesaving self-defense tools that you may be forced to use at any moment. To sign up today or simply request more information, just fill out the short form on your screen and we'll take it from there!