Know Thyself
By Alec Rains
How does one truly know thyself? Think about a specific activity, profession, or sport you are skilled or proficient in. It shouldn't take long to imagine some of your best qualities or traits in that activity you embody when performing. Odds are, not many think of weaker traits, or the areas that could stand be improved. Most people think of something positive because it feels good. Let's face it, who doesn't want to feel good about themselves? To be at the top of our game, whatever that might be, we need more than simply identifying our strengths. It is imperative to know our weaknesses if we ever wish to succeed in life. This is how we begin to know thyself.
Knowing yourself is the beginning of all wisdom. -Aristotle
A few years ago I read a story about how Manny Pacquiao came to become the most prolific fighter to ever train inside of famed Wild Card Gym in Los Angeles. (reference article here) Gym owner and renowned trainer, Freddie Roach, shared the interaction from 2002 that led to their partnership as arguably the most successful fighter/trainer pairing ever.
Typically, a fighter will show the trainer his skills by hitting pads and sparring a little with a partner…a sort of courting ritual. After,they review a footage of previous fights to show their skills under the pressure. Roach claimed he know Manny was special after just one pad session and had already made the internal decision to sign the fighter from the Philippines. What happened next is the shocker…
Learning from Pac-Man…not that one.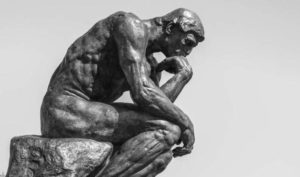 With a professional record of 31-2, Manny Pacquiao was already an established fighter. Rather than send a highlight reel of his greatest wins, however, Manny gave Roach tape of three specific fights. His two losses (one by knockout, the other by third round stoppage) and a win he didn't feel he earned. What a shock, right? I mean, who does that? Most fighters don't even want to look at tape of their losses let alone share it to convince a suitable trainer.
When asked why he sent these three tapes, Manny's response was: 'You know, Freddie. Losing is a part of life and I lost.' He said, 'You'll see me at my best and I wanted you to see me at my worst.' "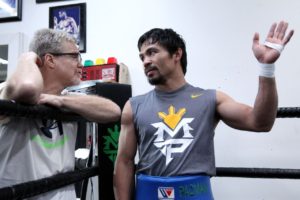 Pacquiao later told a reporter, "It was a part of my life and I wanted him to know everything about me [if we were going to work together]."
Talk about humility and knowing what it takes to make it to the next level!
Find Your Teachable Moment
I'm not a huge fan of boxing as a whole, and I never really got into following Manny as he rose up through the ranks. To be honest, I recall him being labeled almost as a kind of "bad guy" of the sport in the early 2000s so I never gave him much thought. Then I watched a fight of his and was blown away by his hand speed and timing. I learned to really appreciate his talents as a fighter. When I read this it just solidified my respect for the man. I was impressed by his drive to ignore status and record by turning his failures into true learning opportunities…that showed a level of maturity seen rarely in this world.
"Movement for the sake of movement … is the result of laziness, complacency, or unawareness."
Being "the best" at something doesn't mean being perfect. If you've seen any Rocky movie surely you've already drawn the connection. Physical talent/ability certainly plays an important role but it's the intangible qualities that set apart the best from the rest. One such intangible is the knowledge we obtain about our own personal strengths and weaknesses. In Manny's case, he displayed a rare level of emotional understanding of himself and introspection toward what he needed to improve. By handing over evidence of his weaknesses to Roach he strengthened the budding trust between them, and initiated a dialogue that ultimately lead to an entire second career's worth of success. Since pairing with Roach, Pacquiao has earned a total of eleven world championship titles across 8 different weight divisions (most all time), and is considered one of the greatest boxers in the history of the sport with a record of 57-6-2. Impressive is an understatement.
Know Thyself
At The Mat, we call the ability to look into our own personal practice, "knowing thyself". We ask members to asses what they feel they do well, and what can they work to improve? In the advanced stages of training, students become quite familiar with their own tendencies and habits. They know what is most and least comfortable, and they typically also know where they're lacking. They may not know how or why, but they can at least identify the "what" of the problem. At this level, we discuss how to better focus their practice based on discussing their aforementioned qualities.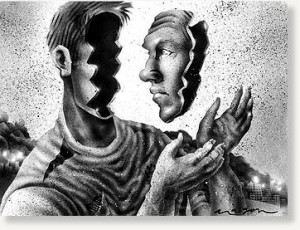 The main goal is to inspire introspection. This encourages the continual drive towards a sort of modern-day enlightenment through self-assessment, self-awareness, and active implementation. Being more conscientious of what, how, and why we do things allows us to act more efficiently towards a true purpose.
Movement for the sake of movement, or doing for the sake of doing…these are simply the results of laziness, complacency, or unawareness. By opening an honest dialogue with ourselves we become capable of identifying learning opportunities from the habits we recognize. These opportunities present teachable moments for change which in turn affect our evolution as a student, practitioner, or participant.
Calling in SWOT
If you've ever written a business plan you are familiar with SWOT analyses. Identifying a company's Strengths, Weaknesses, Opportunities, and Threats allows an organization to assess how to best achieve goals set forth, or find competitive advantages within a particular marketplace. If we are willing to perform such analysis on a company, shouldn't we also be willing to do this for ourselves?
Whether it's defending an attack, throwing a curve ball, closing a sale, or underwater basket weaving, there are always opportunities to look within and find where or how we can improve. It's important to know that we have faults, and embrace them as opportunities for improvement. It's a process that's everlasting, and it's how we continually strive to truly know thyself.